Keep scrolling for more activities!
A Day with the Arts Program
---
October 8, 2021
8:15 a.m.–8:40 a.m.
Welcome
8:45 a.m.–9:30 a.m.
Workshop I
9:35 a.m.–10:15 a.m.
Workshop II
10:20 a.m.–11:00 a.m.
Workshop III
11:05 a.m.–12:05 p.m.
Keynote Speaker T. Oliver Reid/Q&A
12:15 p.m.–1:15 p.m.
Virtual Campus Tour (optional)
Adelphi University is thrilled to welcome T. Oliver Reid as this year's keynote speaker.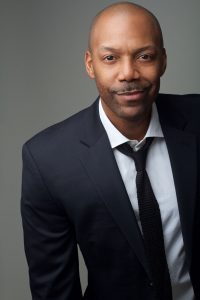 Currently appearing in his 13th Broadway show, dynamic performer T. Oliver Reid is a swing and the dance captain for the Tony award-winning musical Hadestown. A proud graduate of the University of North Carolina School of the Arts where he studied music with a focus on vocal performance, he joined the 2nd national tour of Once on this Island immediately after graduation and has been performing professionally ever since. His Broadway credits include the Tony award-winning revival of Once On This Island, Sunset Boulevard, After Midnight, Sister Act, Mary Poppins, The Wedding Singer, La Cage Aux Folles, Never Gonna Dance, Thoroughly Modern Millie and more. In addition to his work on Broadway, Mr. Reid is also an award-winning cabaret performer and activist. He is the co-founder of the Black Theatre Colaition with the objective of increasing representation of Black theatre professionals behind the scenes by five-fold over the next decade. For more information visit BlackTheatreCoalition.org.