Keep scrolling for more activities!
A Day with the Arts Program
---
October 9, 2020
8:15 a.m.–8:40 a.m.
Welcome
8:45 a.m.–9:30 a.m.
Workshop I
9:35 a.m.–10:15 a.m.
Workshop II
10:20 a.m.–11:00 a.m.
Workshop III
11:05 a.m.–12:05 p.m.
Keynote Speaker Isabelle McCalla/Q&A
2:00 p.m.–3:00 p.m.
Virtual Campus Tour (optional)
Adelphi University is thrilled to welcome Isabelle McCalla as this year's keynote speaker.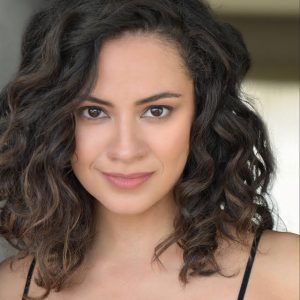 Isabelle McCalla was last seen on Broadway as Alyssa Greene in THE PROM. She also previously starred as Jasmine in ALADDIN both on Broadway and the North American Tour. Most recently, she played Tink in the out of town tryout of FLY at La Jolla Playhouse, and starred as Ariel Moore in FOOTLOOSE at the Kennedy Center. Currently, she is on a web series called "Gallery View," a show about a failing toilet paper company during the pandemic, filmed entirely on Zoom.